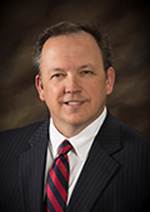 IRON is pleased to announce the appointment of Joe Taylor as Treasurer of the Idaho Regional Optical Network. Joe is Chief Information Officer for BYU-Idaho where an expanding on-line program is providing opportunities to use technology as a vehicle for education across the world.
Joe began his professional career at the Thiokol Corporation, a leading developer of solid rocket propulsion systems including those used by NASA on the Space Shuttle. At Thiokol, he played a key role in the management and development of the Computer Integrated Enterprise Initiative, which required the use of multiple computing and data platforms to integrate the company's design, manufacturing, safety and quality control functions into a seamless whole.
After Thiokol, Joe spent 20 years at the University of Utah as Executive Director of IT University Support Services. He was responsible for all planning, design, development, deployment, and maintenance of administrative information systems for the University. In addition he was responsible for data management, governance, and administration for the University campus, IT project and portfolio management, and vendor and contract management for University IT.
Joe became CIO at BYU-Idaho in January 2014 where he reports to the University President on all IT related issues at Idaho's largest private university. BYU-Idaho offers 10 online bachelor's degrees and 4 online associate degrees through a portfolio of over 100 online courses distributed around the world.
Joe Taylor has a Bachelor of the Arts degree in Economics from the University of Utah and an MBA and Master of Science degree in Management Information Systems from Boston University.
http://ironforidaho.net/wp-content/uploads/2015/06/JoeTaylor1.jpg
212
150
admin
http://ironforidaho.net/wp-content/uploads/2015/06/logohd.png
admin
2014-05-01 20:00:58
2015-09-15 21:06:43
Joe Taylor appointed as Treasurer of IRON