The control systems that keep our electrical grid operating are complex and sensitive. It's a 24/7 juggling act matching power demands from tens of thousands of households and businesses with an ever-changing mix of supply from hydro, wind, solar, and geothermal sources. Add in the profitability of continuous energy trading, where utilities buy or sell excess power in a huge, interconnected marketplace, and you've got quite a management challenge. It's also a system highly vulnerable to natural disasters, maintenance failures and nefarious hackers.
Teaching students how to manage complex interconnected control systems is a passion for Dr. Craig Rieger and Tim McJunkin of the Idaho National Laboratory. So they developed GRID GAME, a multiplayer, real time simulation of electrical grids where students can manage energy loads minute by minute while trading with each other, earning profits and occasionally fending off waves of malicious viruses trying to bring the grids down. "Utilities deal with a lot of variables. Demand for power can fluctuate minute to minute. I wanted students to experience what it's like to work in that area," says McJunkin.
IRON hosts the servers for the game, provides video teleconferencing for the classrooms participating and supplies the learning management system that allows multiple universities to run control system engineering courses through a common framework. "IRON's network and services directly support our efforts and enhances the reputation of Idaho and the INL," says Dr. Reiger.
Connecting Students in remote locations for real time learning is a core mission for IRON. Because one day, they'll be the ones keeping the lights on.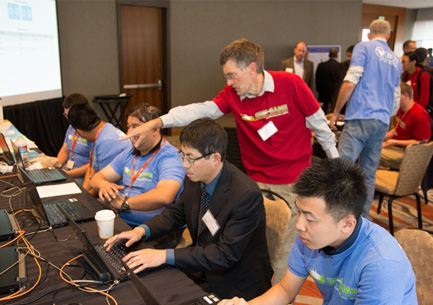 Students have to fight off cyber attacks and malicious viruses to keep their grids operating.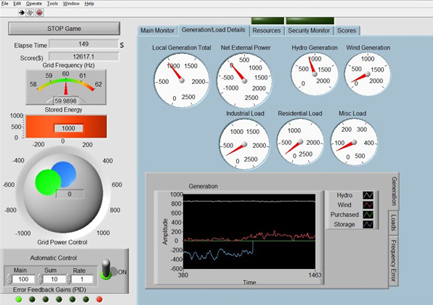 Balancing multisource generation with fluctuating demand gives players a fun and realistic look at the dynamics of complex system control.